Jenkintown Night Market Returns
Jenkintown Community Alliance In Partnership with Evergreen Events to Bring Locally Sourced Food & Products & Live Music
Tuesday Nights in Jenkintown will be the place to be with the return of live music, vendors, and locally sourced food products.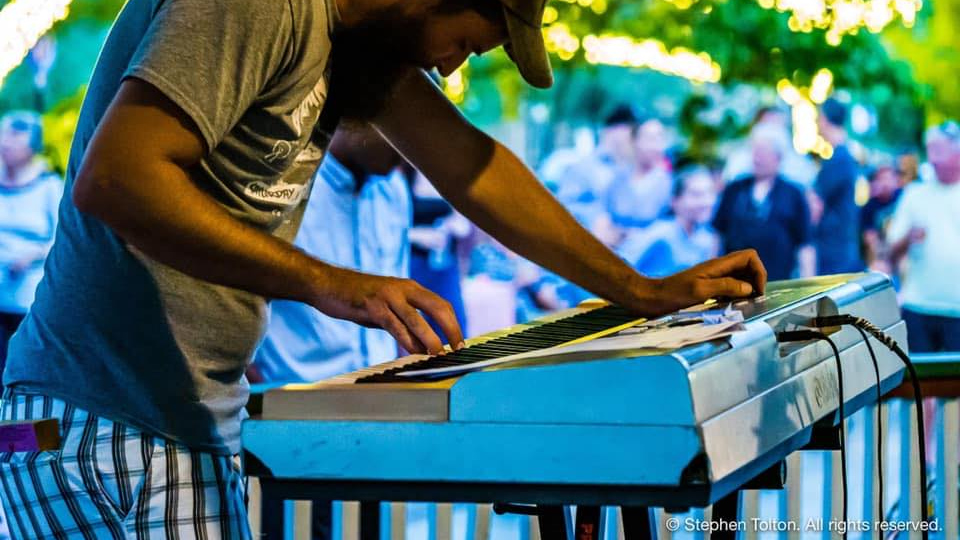 Jenkintown Night Market
Location: Jenkintown Town Square, 703 Greenwood Ave, Jenkintown PA
Dates and Time: Tuesdays, 4pm to 8pm May 30 – September 26, 2023
At the Jenkintown Night Market, you'll find a family friendly atmosphere with an exciting lineup of local food artisans and fresh produce. Indulge in delicious treats and unique flavors while discovering new and exciting local businesses around Jenkintown Town Square.
Local Jenkintown vendors will be offering specials to add to the fun. Including Lilly's Authentic Indian Cuisine, and Capicorn Books, with poetry readings and more.
With live music in the gazebo, fantastic vendors with locally sourced products, and an array of foodie experiences, and walkable shopping, you will find a pleasant and welcoming atmosphere all summer long. Stay tuned for more information about the 2023 Jenkintown Night Market. This will be the place to be on Tuesday's in Montgomery County.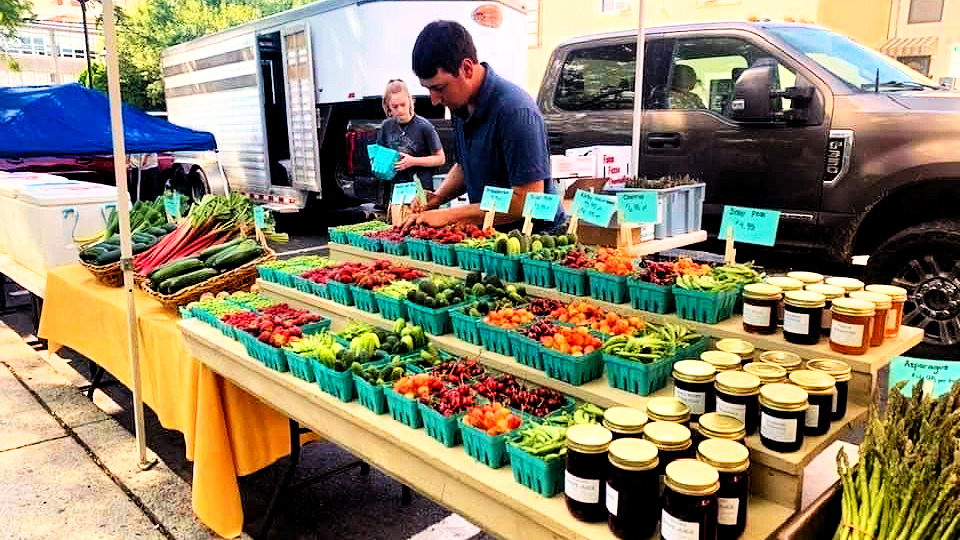 JENKINTOWN NIGHT MARKET VENDOR LIST
---
High Family Acres (Lancaster County, PA) Growing and locally sourcing top-quality fruits, vegetables, eggs, and meats.
Lost Bread Co. (Philadelphia, PA)  Lost Bread is a bakery and mill in Philadelphia, Pennsylvania.  NEW VENDOR!
Stone and Key Cellars (Montgomeryville, PA) Urban winery that has patiently and artfully crafted multiple award-winning wines.
Human Robot Jenkintown (Jenkintown, PA) Local Jenkintown brewery and taproom.
Veggielicious (Media, PA) Veggielicious sweet and savory meals and snacks are all natural, packed with nutritious vegetables and fiber so you can squeeze veggies into your day anytime! (BI-WEEKLY VENDOR)
Five Saints Distilling (Norristown, PA)  A grain to glass distillery that starts with locally grown ingredients (corn, rye) from Bill Beam Farms in Elverson, PA. (BI-WEEKLY VENDOR)
Aunt Orphia's Delicious Homemade Pound Cake (Philadelphia, PA) Individually wrapped pound cakes with naturally, delicious 100% butter rich flavor and light texture. (MONTHLY VENDOR)
Settantatre Pasta Company (Milmont Park, PA) Settantatré is a pasta company born from the idea everyone should enjoy fresh hand made pasta. GF and conventional styles available. NEW VENDOR!
Sam' Rubs and Spices, LLC (Telford, PA)  Gourmet, flavor-packed line of spices made from natural and organic products with no hidden ingredients.
The A-Frame Apiary (Boyertown, PA) Honeybee apiary with a dedication to the restoration of pollinator habitats. NEW VENDOR!
Heckler Hot Sauce (Philadelphia, PA) Heckler Hot Sauce is a small batch hot sauce producer based in the Philadelphia area.
Chizfit LLC (Lansdale, PA) Specializes in creating delicious plant-based, non-dairy desserts using all organic plant-based ingredients. (BI-WEEKLY VENDOR)
Nutty Novelties (Telford, PA) Pre-packaged nut butters, with a line comprising of 18 different varieties.
Traditional Greek Sweets (Radnor, PA) Homemade Greek desserts, the most delicious sweets you have ever tried.
Wandering Wildflowers (Levittown, PA) All natural plant-based toxin free soap bars and essentials. (MONTHLY VENDOR)
Pawlifornia (Ambler, PA) Vegan cookies for people and pets. (BI-WEEKLY VENDOR)