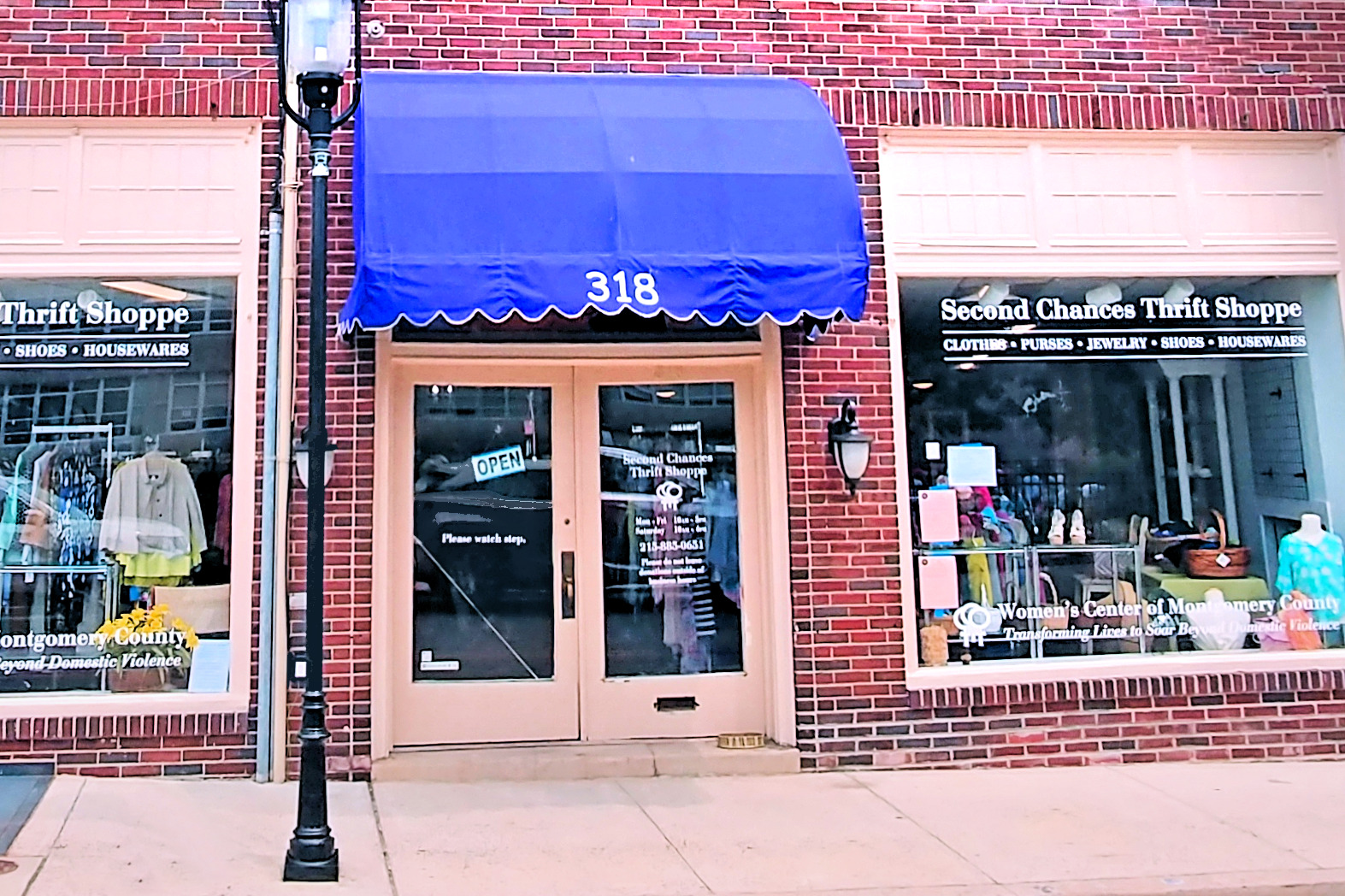 New Larger Location!
318 Leedom St. Jenkintown PA 19046
Tel. (215) 885-0651
Second Chances Shoppe
A thrift shop that benefits the Women's Center of Montgomery County with clothing, jewelry and accessories for women, children, and men. Discover great thrift finds in clothing, accessories, jewelry, toys, vintage, housewares, of many kinds. Second Chances Shoppe's thrift supply is always changing. You never know what you will find on your next visit. Happy thrifting!
New Location: Now located at 318 Leedom Street in Jenkintown. Second Chances Thrift Shoppe is enjoying a larger, newly renovated space. More room for the items you love, and two fitting rooms, all right next store to the White House Cafe and Creamery, and just steps from the West Ave. Grill.
Mission Statement: The Women's Center of Montgomery County is a volunteer, community organization with a primary focus on freedom from domestic violence and other forms of abuse. Our programs, policies, and procedures reflect our strong commitment to empowering women.
HOURS
Mon-Fri: 10am – 5pm
Sat.: 10am – 4pm