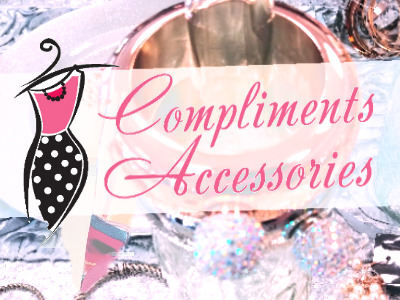 203 Leedom St. Jenkintown, PA 19046
Right across the street from the VFW
Phone: (267) 317-7765
Website: www.ComplimentsAccessories.com
Hours:
Fri. 5 pm – 8 pm
Sat. 10 am – 8 pm
Sun. 11 am – 6 pm
Private Showings, Special Events – Please Call
Compliments Accessories
Let's be honest, who doesn't love a sincere compliment? You already know that you are FABULOUS… but a Compliment is like a gift of acknowledgment.
At Compliments Accessories, located in beautiful Jenkintown, we understand that fashion is fleeting, but style is timeless. You shouldn't have to break the bank to find unique, on-trend fashions, jewelry, bags and shoes that Compliment your beautiful style.
Follow on Facebook | Website: www.ComplimentsAccessories.com
Located one block off York Road at 203 Leedom Street, we offer an eclectic mix from popular, trendy styles, to handmade items created by local artists and fair-trade artisans in Africa, India and Indonesia.
Whether you visit us at our brick and mortar location or online, Compliments Accessories boutique is designed to make you feel like you're enjoying a lavish buffet of fabulous accessories. Whether you are looking for fashion jewelry, purses, women's shoes, fair-trade, items, blouses and tops, sarongs, affordable chic, African, Indian, and Indonesian, world influences, we have it and more!